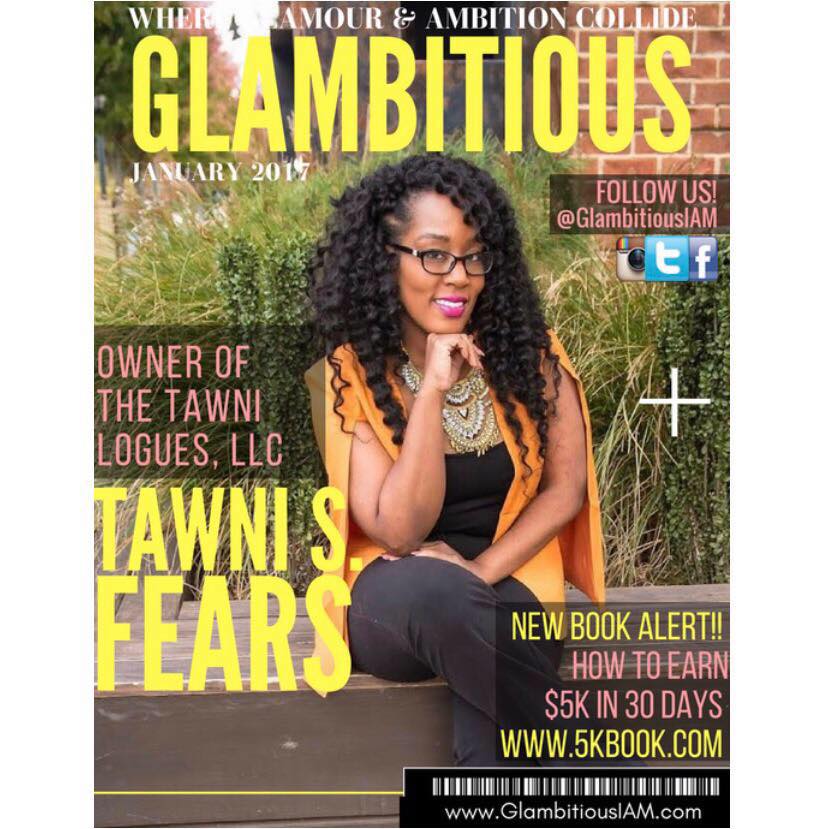 THE TAWNI LOGUES, LLC 
The Tawni Logues, LLC is a boutique communications firm helping to build brands and companies through sharp and strategic writing and editing services. The company specializes in unique approaches to getting each client's point across. 
TAWNI S. FEARS
Tawni S. Fears is a writer, dreamer, and believer that your passions never leave you. As a young child she spent her spare time writing poetry and short stories. Writing has always been an outlet, and her parents pushed her as young as age 6 to express herself through vivid words. They put no boundaries on her thoughts. During her teen years, she wrote for her high school newspaper, and developed a strong aspiration to be a journalist. While in college at Clark Atlanta University, her focus changed some, and writing took a back seat. Never fully leaving what has always been with her, she found that whenever she had random spurts to write, no matter how informal, others always seemed to pull something from it. She still wasn't convinced that was what she wanted to do, so upon completing school she began to work with an independent artist named D'Maestro, and eventually became a part of the Disturbing Tha Peace family, Ludacris' label.
Working in the music industry, and trying to hone in on her own path, she reconnected with writing. Through constant motivation from those closest to her, especially her dad, she slowly regained confidence in her skills. Her first professional opportunities tied in her two loves, music and writing, when she was given the chance to work with gospel artist Kierra Sheard and Grammy award – winning songwriter PJ Morton. She assisted the artists with press releases and event write-ups. She went on to become the music editor for the online magazine, Indakno, where she was over the writers under the music section, and produced weekly articles on the woes and wows of the industry. Close to her heart is the company she started the top of 2010, The Tawni Logues.
Tawni also enjoys writing about world events, beauty trends, relationships, music, and motivational pieces. Writing will always be a part of her. Tawni has contributed to Rolling Out Magazine, AllHipHop.com, and Crème Magazine. She had an article in the June 2012 issue of Atlanta Tribune, as well as a new Georgia bridal magazine, Oh Brides. She has interviewed Big Daddy Kane, Mike Muse of President Obama's National Finance Committee, Professor Griff of Public Enemy, super producer and songwriter Rico Love, and more. She was recognized in the May 2013 issue of Atlanta Tribune as a young businessperson on the rise. Tawni Fears is thankful that all the times she left her gift; her gift was making room for her.